"Along with spirituality, we focus on family, education, community, government and entrepreneurship"
Who is NuGen?

A group of aspiring future leaders up to age 21 who have decided to serve God and show others the fun they have while doing so!
Our NuGen Youth gather every Sunday at 9:30AM and 11AM and each Wednesday at 7:00PM for an autonomous time of connecting and fellowship.
What is Restorative Justice?

A program that teaches youth how to resolve conflict in a peaceful manner, without violence. Partnered with the Chicago Bar Association, GBM leads Restorative Justice Programs in Chicago Public, Private and Suburban Schools.
"LIFE IN CHRIST" CLASS 09:30AM
ADULT AND YOUTH CHURCH 11:00AM


LATEST SERMON! CLICK TO SEE!
WEDNESDAY WORSHIP SERVICES

INTERCESSORY PRAYER 06:30PM
ADULT BIBLE STUDY 07:00PM
NUGEN YOUTH "MATTERS" 07:00PM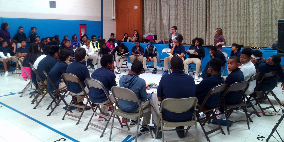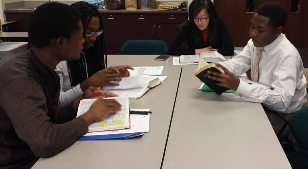 GBM provides spiritual, emotional, educational, economical and life-related supports to those from foreign lands who make America their home.
GBM exposes NuGen Youth to different cultures and languages and provides guidance to equip them and other individuals to serve in different mission fields (South Korea, Nigeria, America, China).